The Former Prophets
Instructor: Kenneth Giese
Type: Lecture
Description
The Former Prophets covers the 800-year history of Joshua, Judges, 1 and 2 Samuel, and 1 and 2 Kings. It begins with the account of Israel from the time of the conquest of the Promised Land under Joshua, the period of the Judges, the united monarchy under Saul, David and Solomon, through the divided monarchies of Israel and Judah, and finally, the fall of both nations.
Required Texts
The Holy Bible (New King James Version)
Chronological and Background Charts of the Old Testament by John Walton
Assignments
Occasional one-paragraph reflection papers, a four-page/@2000 word profile of a person of interest to you who appears in the Former Prophets and expected class participation. Your semester grade will be based upon these criteria.
Educational Bio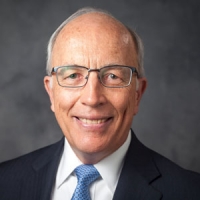 Kenneth Giese is a 1973 graduate of Ambassador College with a bachelor of arts degree in theology and speech. He has been involved in pastoral ministry, serving congregations across the United States, for over 40 years, including seven years as the pastor of the host congregation for Ambassador College in Big Sandy, Texas. In addition to the classes he teaches at Foundation Institute, he currently serves as pastor of the Fort Worth, Texas, congregation and as a youth camp coordinator.