The Former Prophets
Instructor: Clyde Kilough
Type: Lecture
Description
The Former Prophets class covers the 800-year history of the ancient nation of Israel found in the books of Joshua, Judges, 1 and 2 Samuel, and 1 and 2 Kings. It begins with the account of Israel from the time of the conquest of the Promised Land under Joshua. It then covers the period of the Judges; the united monarchy under Saul, David and Solomon; the divided monarchies of Israel and Judah; and the fall of both nations.
Required Texts
The Holy Bible (New King James Version)
Chronological and Background Charts of the Old Testament by John Walton
Assignments
Occasional reflection papers and expected class participation.
Educational Bio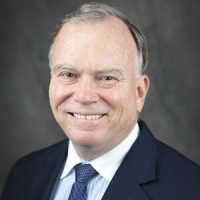 Clyde Kilough is a 1974 graduate of Ambassador College with a bachelor of arts in theology and journalism. He taught the Bible and Christian living for over 30 years as a church pastor in multiple cities in both Canada and the United States. He also has 10 years of administrative experience in the Church and has taught Former Prophets at Foundation Institute since 2013.